Carnarvon Accommodation Search
For Cheap, Luxury or Discount Hotels around Carnarvon
The town of Carnarvon, located in Western Australia, is a popular tourist destination with a wide range of accommodations to choose from. Whether you're looking for a luxurious resort, a family-friendly hotel, or a budget-friendly motel, you'll find something to suit your needs in and around Carnarvon.
Here are some of the best accommodations in the area:
1. Carnarvon Motel WA - This motel is located in the heart of Carnarvon and offers comfortable, affordable accommodation for families and solo travelers alike. The rooms are clean and well-maintained, and the motel offers amenities such as an outdoor pool, a BBQ area, and free Wi-Fi.
2. Best Western Hospitality Inn Carnarvon - This hotel is located on Robinson Street, just a short distance from the town's main attractions. The hotel rooms are spacious and have all the amenities you need to make your stay comfortable, including air conditioning, free Wi-Fi, and a flat-screen TV. The hotel also has a restaurant and bar on-site, serving delicious meals and refreshing drinks.
3. Pelican Shore Villas - If you're looking for a luxurious getaway, Pelican Shore Villas is the perfect choice. This resort-style accommodation is located on the banks of the Gascoyne River and offers stunning views of the waterfront. The villas are spacious and beautifully furnished, and the resort has a range of amenities, including an outdoor pool and spa, a tennis court, and BBQ facilities.
4. Wintersun Caravan and Tourist Park - For those who love camping and caravanning, Wintersun Caravan and Tourist Park is a great option. This park offers a range of accommodation options, including powered and unpowered sites, as well as cabins and chalets. The park has a range of amenities, including a swimming pool, BBQs, and camp kitchens.
5. The Potshot Hotel Resort - This hotel resort is located in the heart of Exmouth, just a short drive from Carnarvon. The resort offers comfortable, spacious rooms, as well as a range of facilities, including a restaurant and bar, an outdoor pool, and tennis courts.
Carnarvon and its surrounding areas offer a variety of accommodation options to suit every taste and budget. Whether you're looking for a budget-friendly motel, a luxurious resort, or a camping spot, you'll have no trouble finding the perfect place to stay.
This is the worlds leading discount accommodation cross search engine

save up to 80%


This is the same set of services most travel agents use, Free to bookmark and share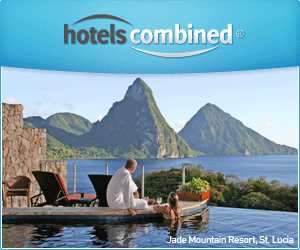 This is the site for Carnarvon Western Australia . Are you searching in the right Australian Region?
MOVE PORTAL